To reinstall WordPress, you can either delete the files and database and start over, or uninstall the application.
This process will delete all your data. Please take a backup before doing this.
Deleting the Files #
Utilizing the file manager or FTP, login and navigate to the place where WordPress is currently installed.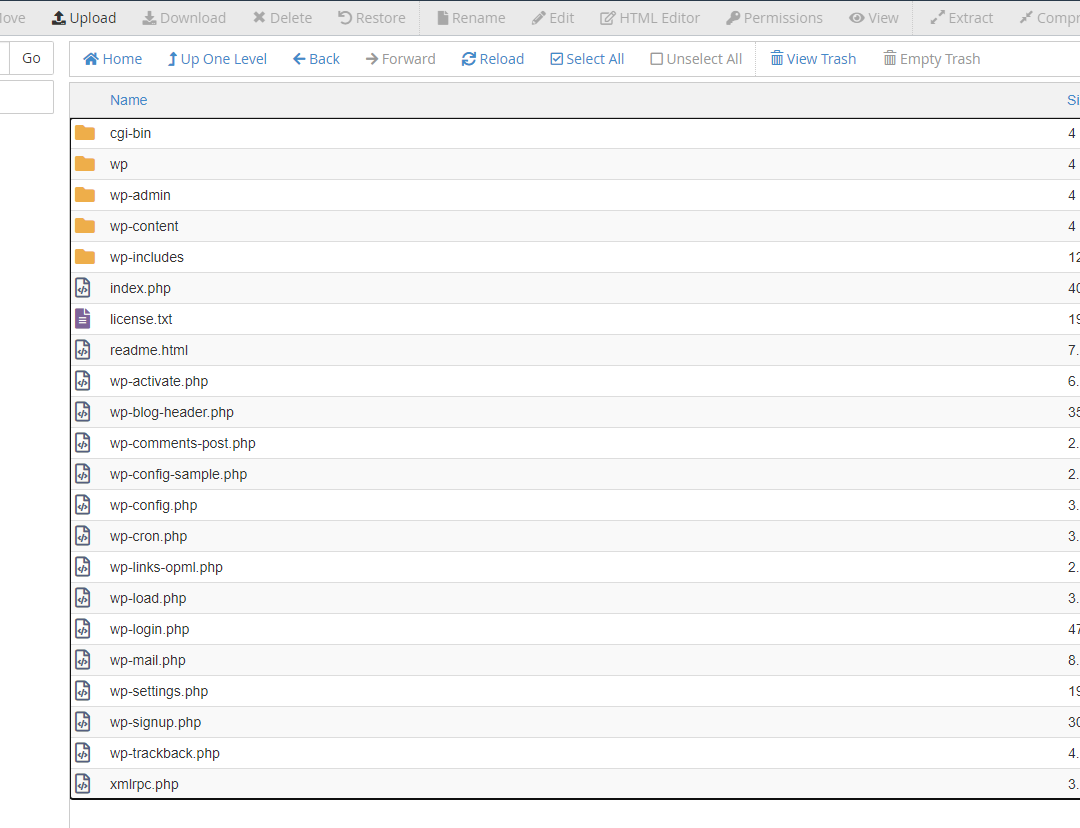 Select all the files (hold the SHIFT key on Windows and click the first and last file) then click the delete button.
Then, click the "Database" option in the panel and delete that database that the WordPress install was using.
Using the Installer (cPanel) #
Navigate to the "Softaculous" installer in cPanel, and click on the WordPress icon.
Scroll down to the installs and find the one you want to delete. Click the delete button (the X).

Using the Installer (Plesk) #
In Plesk, click the "WordPress" tab in the sidebar.
Find the WordPress install you want to delete and click the three dots next to it.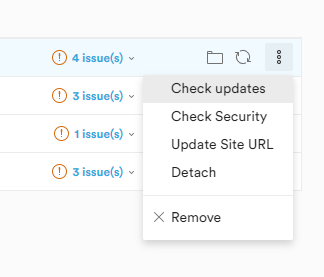 Click the "Remove" button, confirm the deletion, and the install will be deleted.
Reinstall #
Now, just follow the steps to reinstall WordPress (Plesk)
Or, cPanel