Backing up your website files and databases is a crucial part of maintaining your website, because it protects against data loss and accidental deletions.
It's always advisable to backup your website whenever you make a major change to your sites, such as a major WordPress update (ie, 5.4 to 5.5) or plugin install. This way, you have a backup to restore in case something goes wrong.
We back up all your sites at least every at least daily, most likely more often, and also conduct weekly offsite backups.
You can also backup directly via the panel.
That said, it's highly advisable to backup your WordPress site itself to provide even more frequent backups and an extra layer of redundancy. Using WordPress backups also helps save space as it only backs up essential WordPress and database files.
Here's how you can backup your WordPress website:
Login to your WordPress Admin interface
Go to the plugin tab and click "Add New"
We recommend using WPVivid or Updraft for backups
Install one of the backup plugins of your choice and activate it
Navigate to the plugin's settings and configure it to either backup automatically or manually, and to either the local disk or a cloud storage.
For example, we use WPVivid backed up to Google Drive: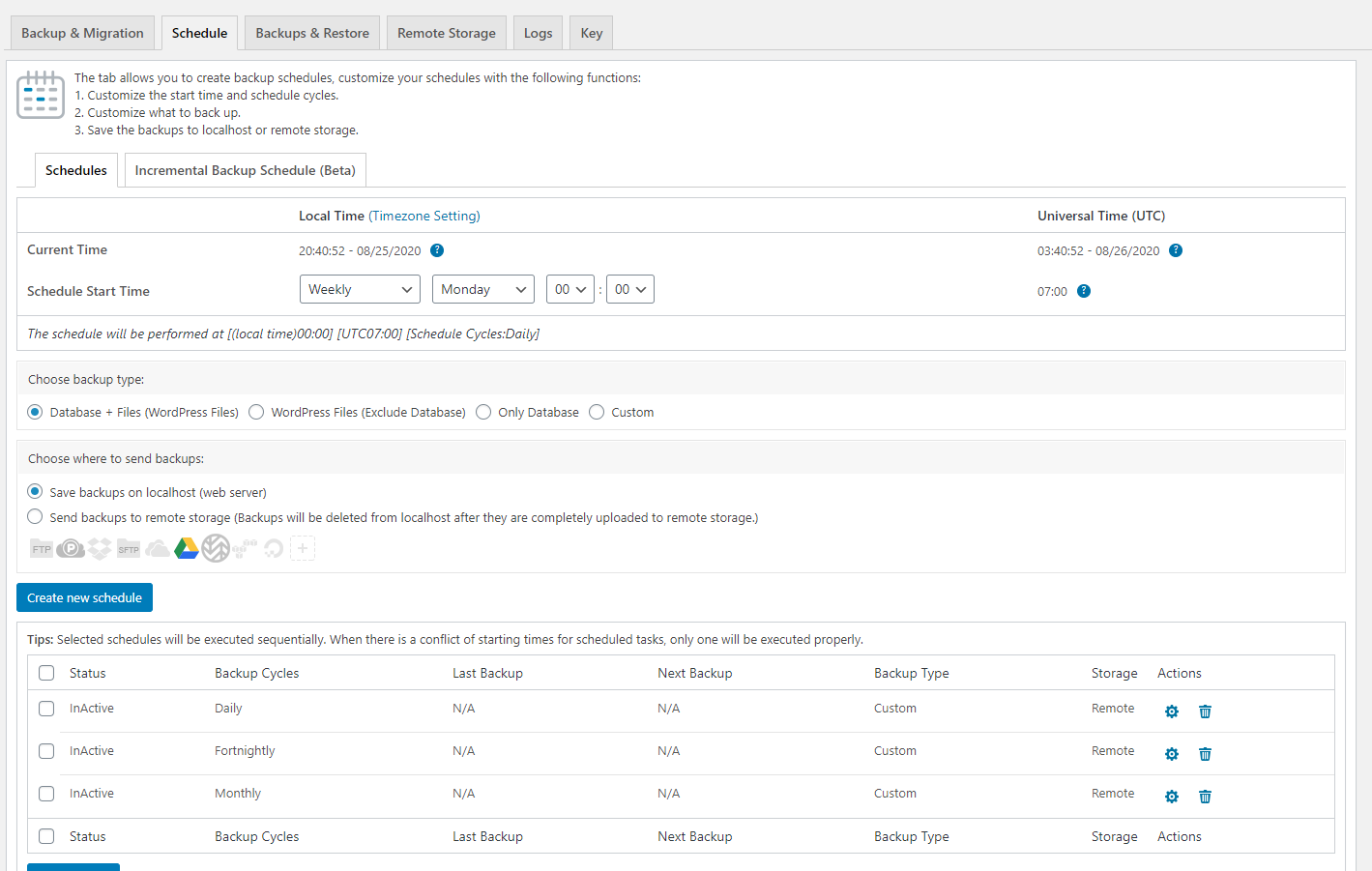 Note: Backing up to a external server or cloud storage requires the files to be transferred offsite and will use your bandwidth.
To restore a backup, you'll need to use the same plugin you backed it up with.