Don't use them.
There are many websites that offer premium or paid WordPress plugins or themes that have been "nulled" or leaked and you can download for free.
Not only us using them unethical, they will also damage your website. Nulled themes and plugins are a huge security risk for two reasons.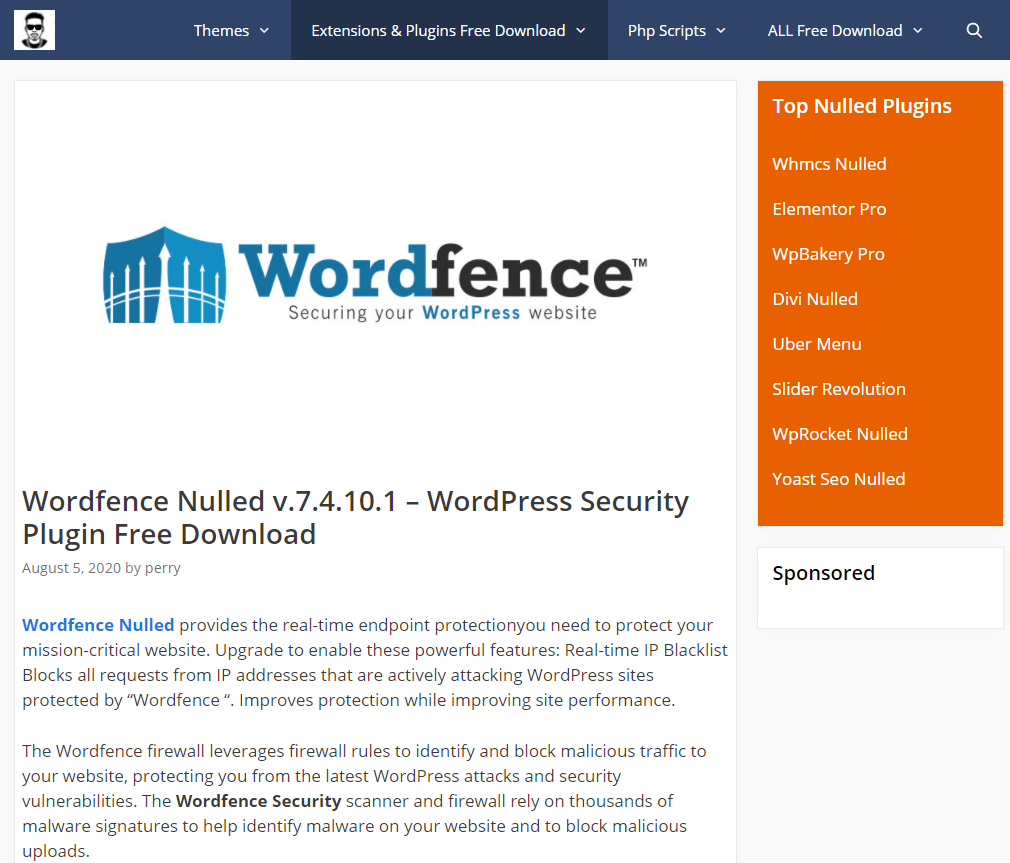 Backdoors #
About 99% of nulled themes and plugins have some sort of backdoor built into the theme or plugin that will allow attacks to remote hijack your website and redirect it or download its data. Removing all the backdoors is a time-consuming process and most attackers build multiple redundancies into their backdoors.
We strictly prohibit any nulled plugins or themes, and will not provide free support to users who get hacked repeatedly because of nulled theme or plugin use.
Nulled themes and plugin are one of the biggest reasons sites get hacked. For example, see here, here and here.
Updates #
Nulled plugins or themes don't receive any updates from the plugin authors, and therefore don't receive any potential security patches or bug fixes. Should a vulnerability be discovered, using a nulled plugin or theme means that you won't get the update and your site will be vulnerable to not just the people who nulled the theme, but everyone on the internet who knows about the vulnerability
Don't download plugins or themes from sites offering premium plugins or themes for free, or claim to "NULL" or "Crack" them, even if they claim to have no backdoors. Only purchase themes and plugins from authorized resellers or the developers themselves, or the WordPress.org repository.