PHPMyAdmin provides an interface to manage your database(s).
cPanel #
PHPMyAdmin can be accessed directly via cPanel. To do this, click the PHPMyAdmin link:

WordPress
Each WordPress install will have it's own database. To locate and access PHPMyAdmin for just one WordPress install, click the WordPress Manager by Softaculous option:

Click the WordPress install you want to access and locate the View Database button:

Note: If this throws a "user denied" error, copy the database name from this screen (expand the "Database Details" section):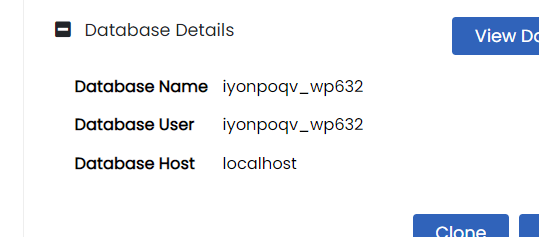 Then open PHPMyAdmin using cPanel as described above, and find the database with the database name you just copied.
Plesk #
To access PHPMyAdmin on Plesk/our high performance platform, located the "Databases" link in the left sidebar: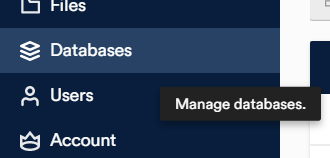 Then, click PHPMyAdmin for the database you want to access:

WordPress
Each WordPress install will have it's own database. To locate and access PHPMyAdmin for just one WordPress install, click the WordPress link in the left sidebar:

Click on the site who's database you want to access, and then find the Database tab: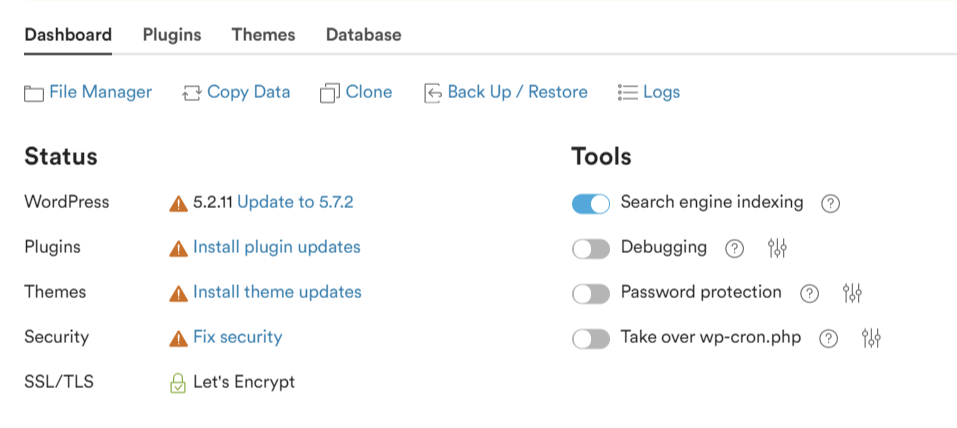 Click the "Open PHPMyAdmin" link: