To add a subdomain in cPanel, login to cPanel, and click on the "Subdomain" link.

Next, enter the subdomain you want to create and the domain you want to create it under: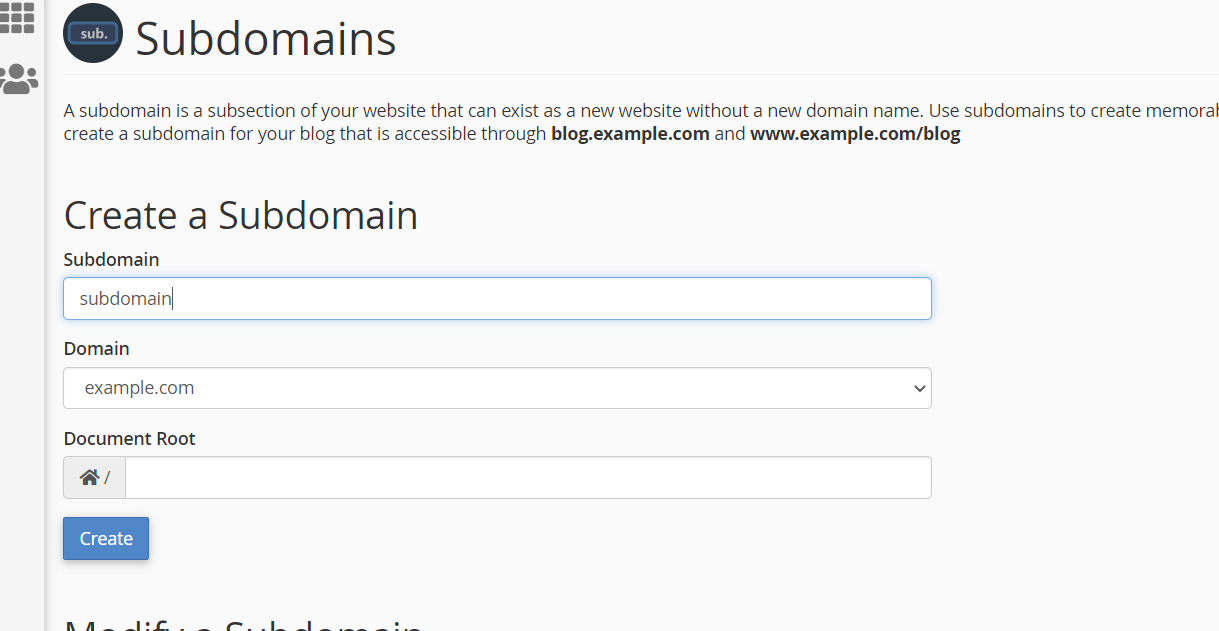 You can generally let the Document Root autofill unless you want to change it – this is where the files for the domain are stored.
Click Create, and it'll automatically be created.
Note: If you're using an external DNS service such as Cloudflare, you will need to add the A record in Cloudflare to point to the "Shared IP" in cPanel for that exact subdomain.