Export #
Here's how you can export your MySQL database(s) for your sites with phpMyAdmin.
Login to your panel
Click on the phpMyAdmin option
You'll see something like this: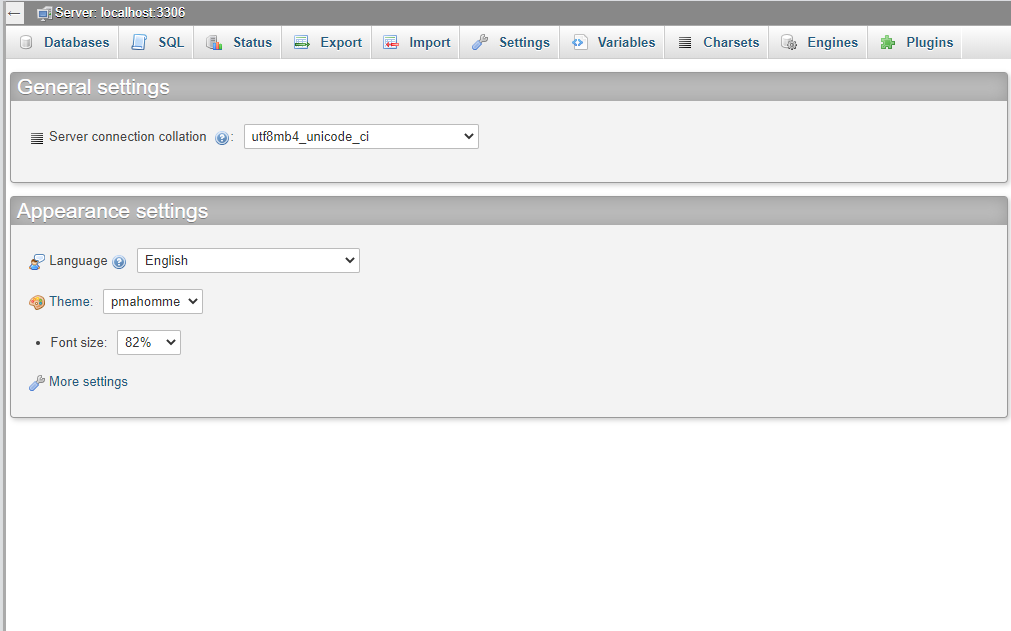 Click the "Export" button at the top. This will export all your databases
To just export one database, select it from the sidebar. Then, click the Export button and make sure the format is SQL
Save the SQL file that is exported when you click "Go"
This is a dump of your database(s).
Import #
You can also import dumps in phpMyAdmin on the same or a new server.
Open up phpMyAdmin
Click on the "Import" button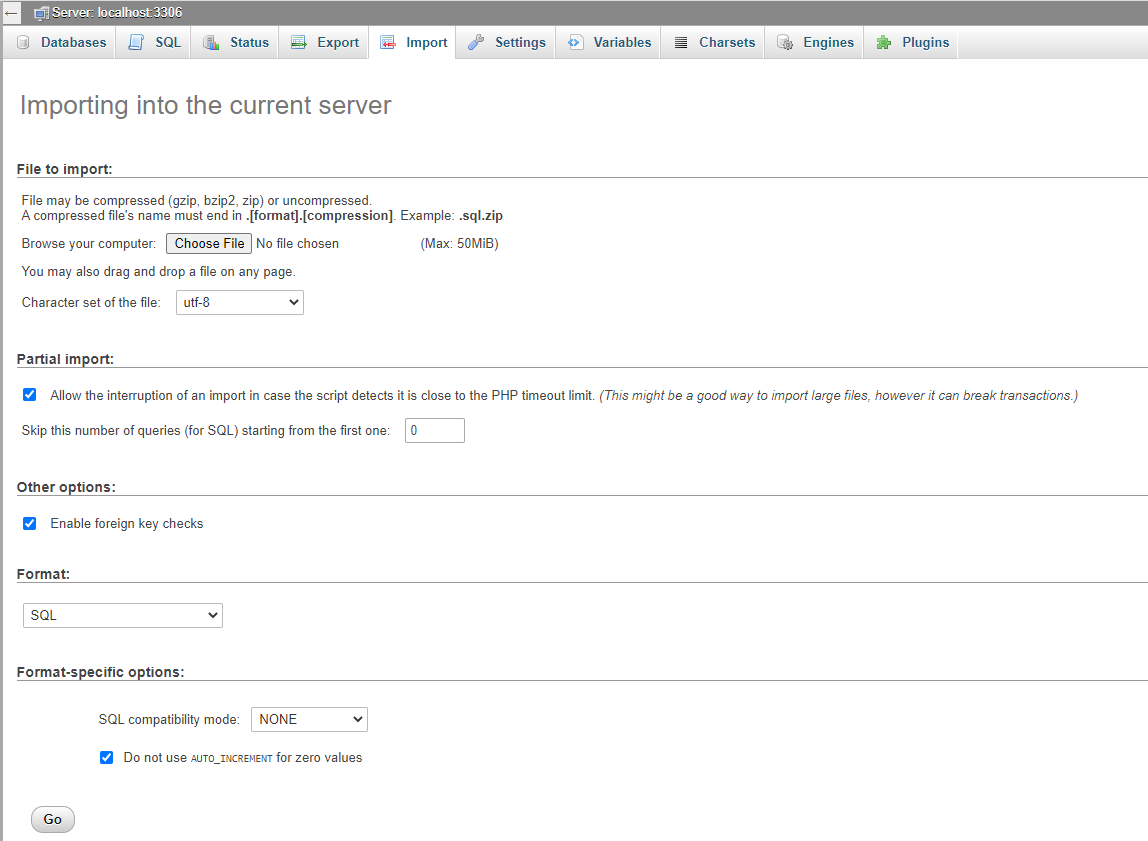 Upload the .SQL dump you made
Click "Go" — you can leave the settings as is
Your database(s) will be imported.