Backups are created automatically in cPanel depending on your plan.
However, we always, always recommend keeping your own backups offsite.
To do this, we usually recommend backing up the application itself, ie WordPress (we like WPVivid Backup and Restore).
However, you can also create a full backup in cPanel:
To do so, click the Backup link in cPanel –

From here, you can choose to download a Full Backup or partial backup: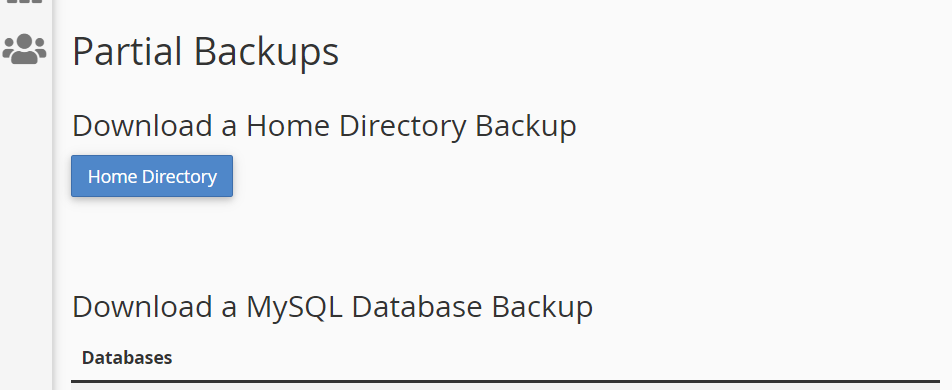 Keep in mind, you cannot restore a "Full Backup" directly.