You are required to pay monthly invoices for your subscipriont in order to keep it active. If you are overdue on an invoice for a subscription, we will suspend, them terminate and delete your files after a set amount of time.
To view your invoiced, login to your client account and go to the "Billing" tab and click "My Invoices."

Here you'll seen any paid or unpaid invoices:
You can click pay all in the sidebar if you have multiple, or click each invoice and pay it individually.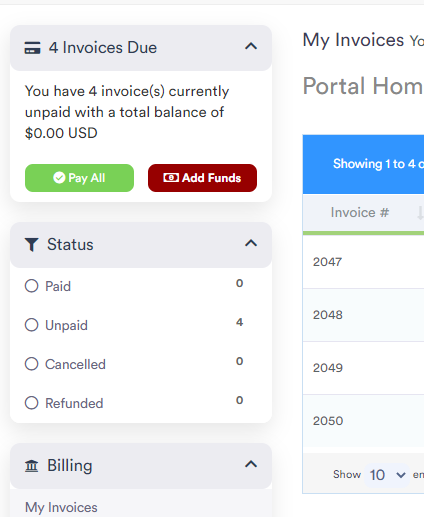 Once you've paid, the invoice will be marked as paid.
To set up a recurring invoice that will be paid automatically each month, use the "Add funds" option to add credit, which will be used to pay your monthly invoices automatically without you needing to do anything.
Alternatively, use either PayPal subscriptions or Stripe.
If there are any issues, please feel free to contact us.