Site caching is built into our high performance platform, and it's highly recommended that it's enabled for all sites to ensure the best performance.
To enable it, login to the panel, and click on the "CDN & Caching" section in the left sidebar.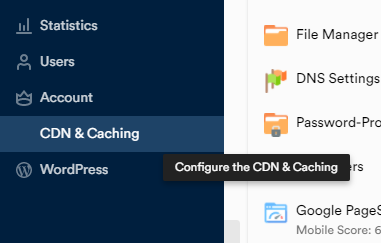 Then, check the "Cache Everything, including dynamic content." box along with the "Don't Cache Content for Logged Users" box and click "OK"
Then, go to the "Server Cache" tab, and choose your domain, and set the status to "Enabled" and click "OK."
Your content will now be automatically cached and you can change the TTL from the "CDN" tab.
We also recommend using our caching plugin for WordPress sites for easy content management and automatic purging.